One of the first questions you ask someone when you meet, is 'what do you do for a living?' In addition, there is a reason for this, what we do for work is so important. It gives huge clues about the kind of person we are, and in many ways can help to define us. Moreover, while of course work is not everything, it is undeniably a huge part of our lives. Therefore, if you feel unhappy or unfulfilled in your career, this unhappiness is going to radiate to other areas of life no matter how great everything else is. If you have explored all of your job options there in the place where you currently live, why not consider relocating? Here are a few places in the world that are well worth considering.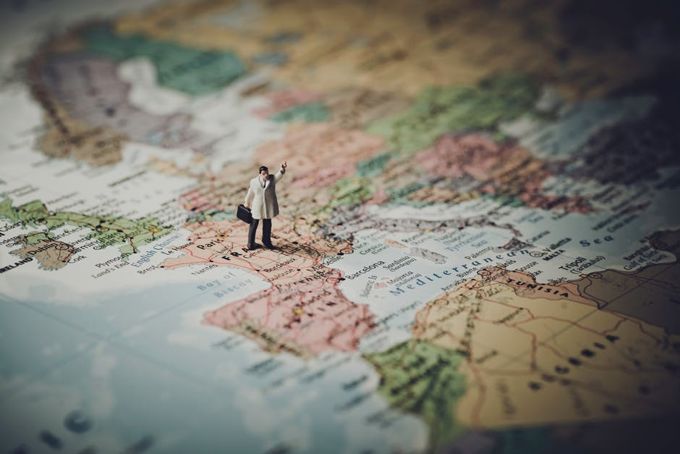 Middle East
If you are looking for a total change of culture, why not locate to the Middle East? The stunning cities of Dubai and Abu Dhabi both offer incredible opportunities for work, and you get to experience a completely different lifestyle at the same time. Gorgeous glittering buildings with incredible event venues make it the ideal location for all different kinds of businesses. Dubai is actually the fastest growing city in the world with one of the fastest growing economies, so if you want to be right in the heart of the action when it comes to work, then this is the ideal place to be.
America
America really is the land of opportunity. Such an enormous country, which is dramatically different from state to state, whatever it is you are looking for is sure to be out there somewhere. When you think about relocating to the US for jobs, your first thought is probably big cities like New York and LA. Actually, states like Ohio, Missouri, Michigan and North Carolina are all ranked as some of the best places to work. This is because it is easy to find work, job satisfaction is high, and it is affordable to live there. Therefore, do not rule anywhere out, do plenty of research. You might be drawn to a place you had never previously thought of!
Europe
Are you looking to brush up on a foreign language or immerse yourself in history and culture? If so, there are so many places in Europe that would be ideal to work in. Places like Dublin are experiencing a significant skills gap, meaning plenty of opportunities for work, and some of the world's biggest startups like Dropbox have headquarters in the city. You could work in Berlin; along with low rent, this is considered as a global destination for creativity. It is estimated that a hundred thousand jobs will be created by 2020, so this is definitely a destination to keep an eye on if you want to relocate to Europe. Then, of course cities, in the UK such as London, Manchester, and Liverpool all offer unique experiences for work.
Would you ever relocate for work? If so, where in the world would you go and what kind of work would you be looking for?