There comes a point after you set up your business when you realize you cannot realistically do everything by yourself. The best-case scenario is that you will burn out, and the worst-case scenario is that you will take your business down with you. However, becoming someone's boss comes with its own set of challenges; suddenly you have to come to terms with delegating aspects of your business when you are used to doing everything your way, and learning to motivate and encourage your new employees in their tasks, without micromanaging. It will be a tough balancing act in the first few months, but here are a few tips to help you win the award for best boss.
Step back
When you are used to managing everything by yourself, it will be difficult handing over the reins to someone else. However, you hired these people because you need their skills to help you run your company. By giving your team a bit of space to work, you encourage them to use their initiative, come up with their own solution, and take more pride in their work. If you have hired a computer genius because you know almost nothing about technology, then listen to their suggestions about the direction they want to take. Of course, the final decision is up to you, but trust their advice and recommendations.
Train your employees
It is getting harder to hire a person who meets all your criteria, so you compromise with someone who is willing to learn certain skills on the job. If you need to hire someone to take over some technical aspects of the job, hire someone with IT qualifications, and then show them how you like the job done. However, expecting them to instantly know things can be overwhelming. Set aside to teach them what they need to know, and make it clear that they do not have to present themselves as an expert. Forcing employees to learn on the job can be extremely inefficient and overwhelming for your new worker. If it does not encourage them to quit, you may eventually have to make that decision for them. By taking the time to teach them the necessary skills to complete their tasks, you will have an employee who knows how to do their job well.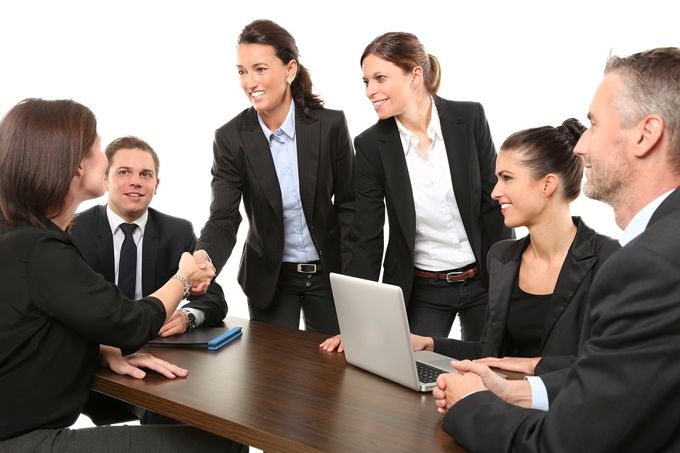 Dress code
While you want your employees to look professional, sometimes a dress code can be stifling. Some people feel more comfortable working in jeans and flat shoes, while others would just be happy to wear shorts to work so they can stay cool in the middle of a heatwave. As long as your employees look presentable, there is no reason why they cannot wear casual clothes to work. If it is a matter of identification, you could just have everyone wear custom lanyards made by a specialist company while they are in the office to represent your business. It is also easier on you if your employees can just get on with their work instead of policing whether everyone is sticking to hemline regulations. If there comes a point when you have to meet with an important client, then just advise them to dress up a little more than usual.
Provide real-time feedback
Employees often cease to be productive if they are constantly told they are doing something wrong, but given no feedback on how they can do better. Without feedback, they will likely repeat the same mistake multiple times because they do not know what they did wrong to begin with, or they will make new mistakes trying to compensate for what they perceived to be the original error. As a result, they will be frustrated and unproductive, and you will have extra work to do. Provide them with constructive feedback; do not berate them for their mistakes, make suggestions for improvement, and highlight their successes as well as their shortcomings. In turn, ask them how you could help them achieve their goals more efficiently. Perhaps they need clearer instructions, smaller weekly goals, or they do not yet feel confident doing certain aspects of the job.
Keep the office comfortable
Working in a space that is dull, cluttered, and cramped is not exactly inspiring people to come up with creative solutions to their problems. If anything, it stifles your employees to the point where some cease to be productive. Adding a few office comforts can do wonders for your employees' creativity; paint the office a calming color, make sure there is plenty of natural light coming in, and provide comfortable ergonomic chairs so they do not put unnecessary strain on their bodies. Living plants, fresh orchids, a unique stone or seashell, or even an aquarium filled with colorful fish can bring a touch of comfort to the office and make employees feel at ease. You should also make sure you keep the office clear of clutter. If their workspace is scattered and messy, then how can you expect your employees to have clear, concise thoughts?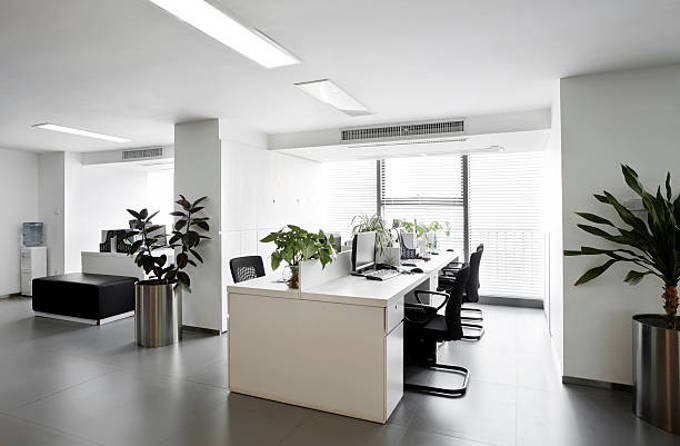 Reward hard work
People work better if they are rewarded with more than just a paycheck. Recognizing their efforts and contributions will make them feel appreciated and they will continue to be productive workers. You can offer a monthly bonus, a day off with pay, or an Employee of the Month plaque. However, you should remember that one employee would be happier with a private "thank you," while another might prefer a more public acknowledgement. However, either way, they will think more highly of you if you think highly of them.
Open door policy
Whether they are struggling through personal problems that will likely affect their work, or they are having issues with a colleague, your employees want to know that their boss will listen to their concerns without judgement. Make it clear that you are always available to talk about any issues they have, and that they will not be penalized for speaking up about a genuine problem at work. Sometimes you can fix things with a few paid days off, or calling a meeting to discuss workplace harassment. Other times all you can do is be sympathetic. Either way, everyone wants to work for a compassionate employer.