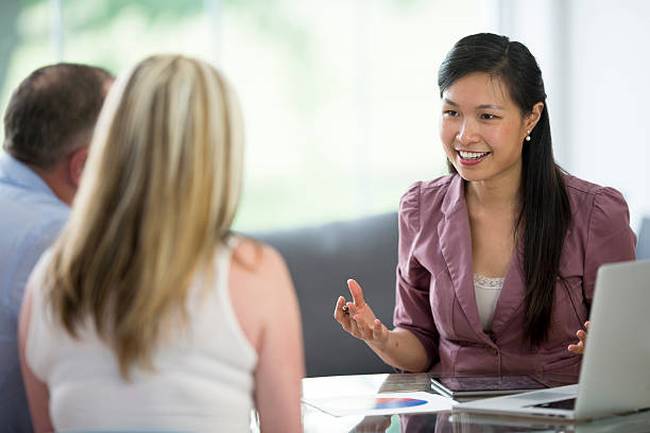 We all know that, when meeting a date for the first time, it's important to look our best. How else are we meant to show them that we're a catch worth investing their future in? If you turn up to a date with no preparation, you can be pretty confident that it isn't going to end in a future worth pursuing.
Honestly, we're not actually going to be talking about first dates here. At least, not of a romantic kind. However, it's useful to bear the analogy in mind when considering other fateful first meetings through life. Namely, the first time you meet your mortgage lender.
There won't be any fireworks or romance during the event. Nevertheless, referring back to the preparation you would make for a first date could be useful. After all, the two are not that dissimilar if you consider it. Both lead to lifelong commitments that have a lot hinging on them. Therefore, it is important to put much the same effort into your first meeting with your mortgage lender. Luckily, you do not have to wax and tan for this meeting. However, there are alternative steps you need to take, and we are going to look at some of them here.
Clear your debts
By the time you meet with a mortgage lender, it is best to have cleared your debts, or at least found a way to manage them. Contrary to belief, debt in itself does not mean you are an instant no-go. In fact, if you can show that you have met every payment of said debt, you will be in a better position than most. Proof like this does a lot of the groundwork for a lender. They will be able to see, straight away, that you are someone who can handle your money.
That said, if they consider your monthly debt to be too high, they might refuse to lend. After all, they need to know you can afford the repayments without difficulty. Therefore, it is best to clear at least the majority of your debt. If you are paying numerous loans, it may be worth doing a little research about debt relief options such as consolidation loans. That way, you can clear the debts in the fastest time, and ensure you get a good grip on the issue. Which will undoubtedly serve you well during the big date!

Build good credit
Sort of along the same vein is the need to build good credit. Again, before your big date, you need to ensure you have built a decent credit score. The good news is, you can check it online for free beforehand.
Before a mortgage lender even looks your way, you'll need to get yourself a credit card and start to build your credit score. Pay for everything you can on that credit card, and set up a direct debit to ensure you never miss a bill. Many are hesitant to get into the habit, but it's much easier than you'd think. As long as you don't treat your card as 'free money', you shouldn't fall into any issues. This, along with meeting loan repayments on time, will again point potential lenders towards what you're like as a borrower. Think of it as the 'ex-partner' talk when dating someone new!
Prepare the right paperwork
Okay, you don't have to take a load of paperwork to a romantic first date. Imagine taking along your A-level results for their approval! However, this is not a real first date, and your mortgage advisor will need some paperwork. Even if they do not ask for it, taking these things along will be a tick by your name. It shows you are together, prepared, and financially secure. These are endearing qualities for someone you are lending money from! For the most part, lenders require 12 months of bank statements, six months of paychecks, or three years of tax returns when self-employed, a utility bill, any proof of debt repayments, and your passport. If a family member is giving you money towards a deposit, you will also need a letter from them declaring that the money is a gift. Otherwise, it could affect the affordability assessment. Take it all along in a nice folder, and you are sure to impress.

Dress professionally
Now we're on a more familiar footing. You wouldn't turn up for a first date in your jogging bottoms and lazy day jumper, would you? So, don't make the mistake when meeting with a mortgage advisor. Again, remember that you're trying to make the right first impression. Admittedly, though, that sexy black dress might not be quite the thing here. Instead, dress as though you're going to work. You want to look effortlessly professional. If you try too hard, it'll be obvious that's not how you usually dress. If you don't try hard enough, you'll miss the professional mark altogether. Work hard to get the balance right. For the most part, a suit jacket and cute skirt will do the trick. Wearing a full face of makeup can't hurt either.
Turn on the charm
In all honesty, charm isn't going to seal this deal if you don't cover all the above bases. A charming smile cannot hide a bad credit rating. It may work in a romantic sense, but let's reiterate; this is not a romantic meeting. That said, charm can't hurt. Your chosen lender can refuse or accept for no other reason than a bad vibe. It's all down to them. Therefore, if you go in there with an air of superiority, or a hostile attitude, there's nothing to stop them sending you away empty handed. Instead, go for the charm offensive, just as you would when dealing with a business client. Offer your hand when you meet, keep firm eye contact, and speak honestly and openly. Even if you are not suitable, approaching matters this way could encourage the lender to give you advice, rather than shutting the door. They do say that you are never fully dressed without a smile. In addition, you would not attend a first date with only half your clothes on, would you?