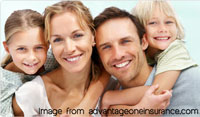 For some people who live on paycheck to paycheck monthly, getting a life insurance is not really a priority. Others even avoid the discussion about death totally thinking that it's a morbid topic. We must understand, however, that death is one of the things that's certain in life and having a life insurance is a way to prepare for our loved ones future.
Life insurance can provide income replacement so that the surviving party will not be financially crippled in the event of death. Also, life insurance can also serve as some sort of mortgage protection especially if the dependents depend on the insured's income to pay for a mortgage. They can use the life insurance benefits to pay for the mortgage and not end up being homeless. In addition, life insurance can make sure that a person's loved ones will not be burdened with all those funeral expenses, burial costs and medical bills after he or she pass away.
There are lots of insurance companies that offer life insurance. If you check out life insurance quotes from websites such as Advantage One that allow consumers to shop from up to 120 companies online, you might be able to find a life insurance term that fits your lifestyle and budget.
You should get a life insurance. Now, my question is, "will you?"