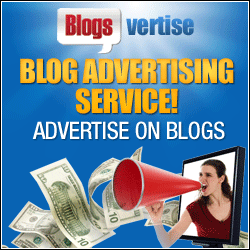 Blogsvertise is one of the sites where I had been earning online. I had actually written about this site in April and please feel free to check out this post if you missed it: Earning Online With Blogsvertise.
Previously, Blogsvertise sends out payment a month after they approve your posts. In September 28, 2012, Blogsvertise changed their payout policy and now set a minimum payout level of $50.00 to minimize Paypal fees.
Yes, if you are a member of Blogsvertise and had been wondering why you are not receiving any payout from them recently, it's because your total receivables from them has not yet reached $50.00.  If you still have any questions on the Blogsvertise payout policy even after reading this post, Blogsvertise says that you can contact micheleg@blogsvertise.com and they will try to accommodate all of your issues and needs as best they can.