For those who love joining online contests and fashionable clothes, good news! There's a way to combine your two passions into one event and that is by joining the May Fashion Giveaway which is sponsored by Eazy Fashion and hosted by The Sleepless Gal.
OverPhp1,580 worth of items will be given away and the prizes are the following:
(1) Sassy Girl Casual Dress
(1) Tiger Prints Brown Shades
(1) Emily 7 Brushes Set with Leather Pouch
(1) Fluttering Butterflies Dangle Earrings
(1) Magic Hair Curler Trio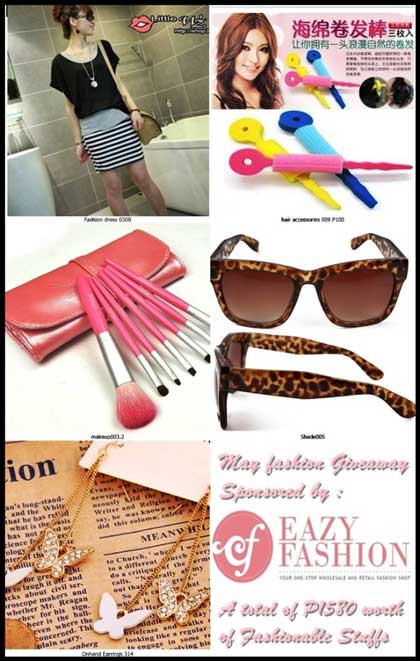 Visit EAZY FASHION Facebook page and find great accessories online!
To have a chance to win these fabulous stuff, follow the instructions on the Rafflecopter widget below.