Recently, somebody asked me at the WAHWM Facebook page whether I really earn online. I don't usually write about how much I earn online but I guess, I need to share about it if only to inspire others into trying to earn online and for them to know that, yes, it is indeed possible to earn online.
During the whole month of June, I earned $96.50 from LinkVehicle. LinkVehicle pays during the first day of the succeeding month so I received this payment on my Paypal account last July 1.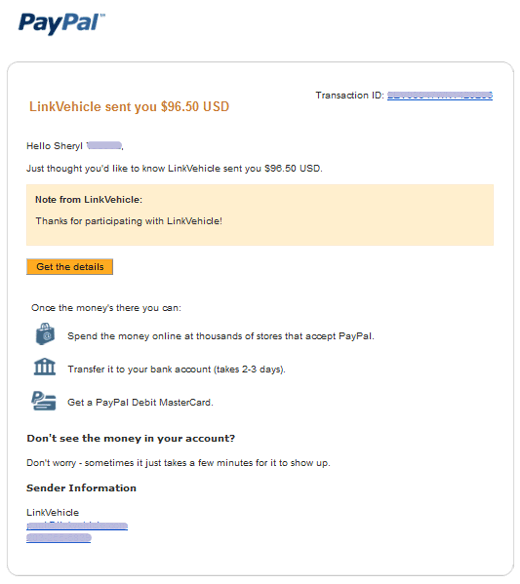 LinkVehicle is one of those sites that pay bloggers to write about an advertiser. If you are a blogger and want to learn about how to earn online with LinkVehicle, you can visit their site and register by clicking this link: LINKVEHICLE.
Good luck!