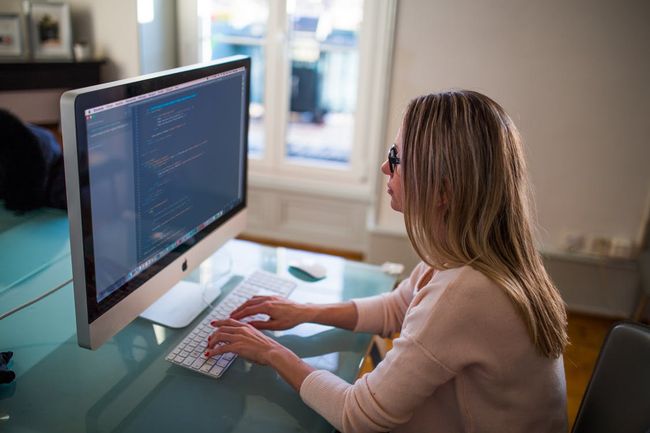 As a business owner or manager, one of the most important tasks that you have to fulfill is keeping all of your employees motivated to work and ensure that the entire workforce remains productive at all times. This might seem like a challenge, as it is incredibly easy to procrastinate and become unproductive, but it is actually much easier than you might think. There are so many different ways to keep productivity high, and you will learn new ones all the time, but for now, here are eight great choices for you to consider.
1. Eliminate Boredom
Boredom is the death of productivity, so you have to do all that you can to make sure that your employees are never that bored that they just cannot be bothered to work anymore. The best way to do this is to break up routines and make sure that there is always something interesting and new for when boredom reaches its peak. This could be as simple as allowing someone different to run a meeting, or something as wacky as hosting a bring your pet to work day.
2. Be an Example
It does not matter whether you are dealing with a completely new software development team or the same people that you have known for years, you should always be an example to your employees. Do not expect them to do something that you would not; do it and show that you are willing to work just as hard as they will. This will gain their respect and show that you are someone worth working for.
3. Encourage Learning
As I've already mentioned, routine result in boredom, so a great way to eliminate this routine and the monotonous that comes with it is to encourage your employees to learn new skills. This will help to keep them productive, increase their self-esteem, and will benefit everyone involved.
4. Support Their Ideas
No one wants to work for a boss that shuts him or her down every time he or she has something to say, so do not be that boss. If someone comes to you with an idea that could help the business in some way, it is your job to support it. By doing this, they are showing that they care about the business, which is something you should have in common. Supporting their idea and giving permission to proceed with it will show that you have faith in them, and so will motivate them to work even harder.
5. Reward Hard Work
Whenever an employee or the business hits a target or meets a goal, it's important that you find some way to reward your employees. After all, without your employees, the business would likely go under, so you owe them for their hard work. Cash bonuses are great, but a reward doesn't have to equal money; Sending out a thank you email, bringing in a tray of donuts, or organizing a staff night out would also work.
6. Celebrate Birthdays
You are going naturally to work harder for an employer that you believe cares about you and your personal life, as well as your work, so it's important that you show that you do. Celebrating birthdays and work anniversaries are a great start, but why not think about other personal celebrations too, like wedding anniversaries or engagements. Trust me, even though you're only celebrating one person. It will give everybody in the office a boost.
7. Encourage Expression
If you expect all of your employees to look the same and work in the same blank cubicles every day, then they aren't going to feel noticed or valued, so avoid doing this at all costs. Instead, encourage them to express themselves, both in the way they dress and in the way they decorate their workstation. Of course, you can have some guidelines to keep things professional, but be sure that everyone feels unique and valued.
8. Listen To Them
The easiest way to find out how to keep your employees motivated is to listen to what they have to say on the issue. They might have a clear problem that you can solve, such as not having enough training, or might be able to give you some ideas of things to do to motivate them. Either way, employees are always going to work harder for a boss that they trust enough to talk honestly with.
Your employees are responsible for keeping your business running smoothly and making money, so it's important to take care of them and keep them productive. Hopefully, the tips above will be able to help you to do just that with your own workforce.