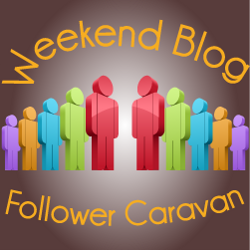 This week, I'm joining in the Weekend Blog Follower Caravan.
"What has it got to do with earning online?" you might ask. One of the ways that I earn online is by blogging and joining blog caravans like these make it easier for me to meet and network with my fellow bloggers.
This is also an online contest in a way because there are some "gifts" for participants who'll join in the caravan. The prizes are sponsored by Techie She and GEORYL: Welcome to Our World.
If you're from the Weekend Blog Follower Caravan, I'd like to welcome you to my site. My Google Friend Connect button is at my sidebar. Please leave a message if you had followed me so that I can follow you back.
Have a great weekend everyone!